Research departments are actively involved in national and international research teams. We also successfully participate as a beneficiary or co-beneficiary in projects that are solved with support provided from public sources, e.g. the Technology Agency of the Czech Republic (TAČR), the Ministry of Industry and Trade (MPO), the Framework Program for Research and Innovation Horizon Europe (H2020).
Overview of all projects supported by Czech public providers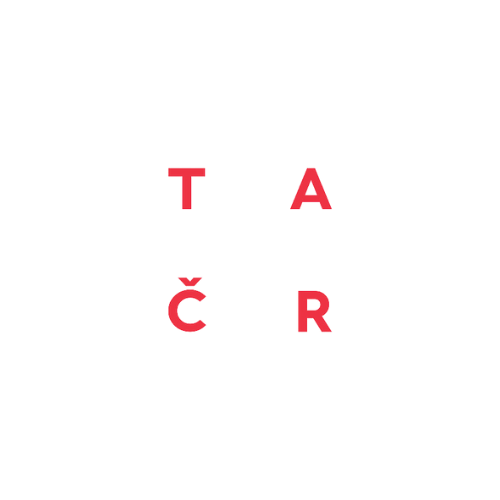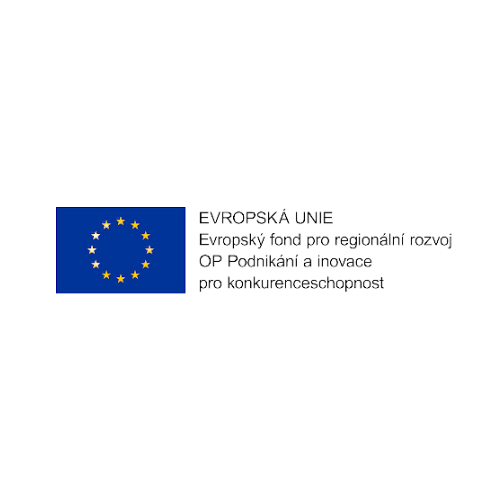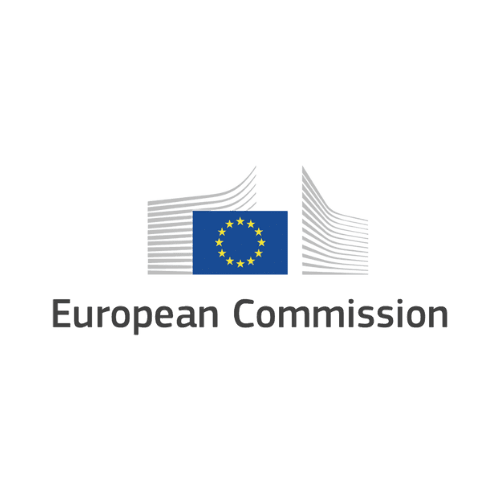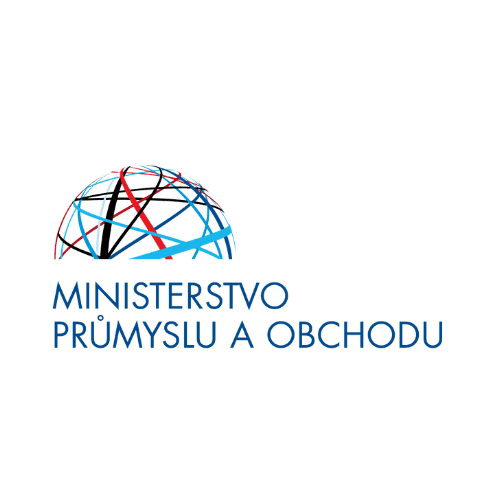 | | | | | | | |
| --- | --- | --- | --- | --- | --- | --- |
| Project Acronym | Name | Number | Provider | Timing | Annotation | |
| | National Competence Center for Polymeric Materials and Technologies for the 21st Century | TN02000051 | TAČR – NÁRODNÍ CENTRA KOMPETENCE | 2023-2029 | The present project of the National Centre of Competence in Polymer Materials and Technologies for the 21st Century ("POLY-ENVI21") is based on the Sustainable Development Agenda and related 17 Sustainable Development Goals (SDGs) approved by the UN Summit. | News |
| COAT4LIFE | Eco-friendly corrosion protective coatings based on smart nanotechnology platforms for a circular economy | 101007430 | H2020-MSCA-RISE-2020 | 2021-2025 | Project aims to develop eco-friendly multifunctional coatings that have the ability to detect and protect from corrosion based on different mechanisms that combine nanostructured inhibiting and sensing additives. | Web |
| Ultra Sandwich Panel | New generation sandwich constructions for increasing the safety of critical infrastructure objects | FW03010141 | TAČR - TREND | 2021-2024 | The aim of the project is to implement a high-performance sandwich structure providing different levels of ballistic protection in practice and thus increase the resilience of the existing infrastructure and ensure the protection of life and health of people moving around it. | Web |
| Clean Touch | Permanent protection of touch screens to prevent the deposition of organic pollutants on their surface | FW03010006 | TAČR - TREND | 2021-2024 | Design a polymer cover layer that will guarantee long-term protection of touch screens against the deposition of organic pollutants on their surface and at the same time will act as a prevention against the deposition of dangerous microorganisms, especially bacteria and viruses. | Web |
| - | Continuously applied surfaces of pultrusion polymers | CZ.01.1.02/0.0/0.0/20_321/0023966 | MPO - OP PIK | 2021-2023 | The implementation of industrial research and experimental development of a coating including continuous application technology composite profile, which will have increased resistance to UV radiation. | Web |
| Borepo | New approaches to epoxy resin curing | CZ.01.1.02/0.0/0.0/20_321/0024357 | MPO - OP PIK | 2021-2023 | The aim of the project is the preparation and development of a new technology for the production of selected types of polyborazylenes, which would meet the requirements for hardeners for epoxy resins and which would allow the formation of polymeric substances with the desired properties. Furthermore, the preparation of a prototype epoxy resin, the use of which due to reduced flammability and significantly improved mechanical properties will be in industries where its use is currently excluded or severely limited. | Web |
| Tectonic | Technological consortium to develop sustainabIlity of underwater cultural heritage | 873132 | H2020 - MSCA-RISE-2019 | 2020-2025 | Documentation and conservation of Underwater Cultural Heritage | Web |
| 3D tech | Advanced polymer and composite materials for additive manufacturing | FW01010327 | TAČR - TREND | 2020-2024 | Research and development of materials for additive manufacturing (3D print), which will lead to expansion of the production of these materials, improvement of the use of 3D printing technologies, the availability of raw materials, and the extension of the portfolio of specialized materials. | Web |
| MERF | Matrix for carbon reinforced epoxy laminates with reduced flammability | TH71020008 | TAČR - EPSILON | 2020-2023 | The project aims to develop new flame retardants for carbon fiber reinforced epoxy laminates. Newly developed compounds will be based on cyclic or polymeric phosphazenes, or other usable derivatives of phosphorus oxytrichloride. | Web |
Project Acronym
Name
Number
Provider
Timing
Annotation
Web

EPIC

European Partnership for Improved Composites

TH06020001

EPSILON 6-M-ERA Call 2018

2019-2022

Research, development and manufacturing of new hybrid composite materials based on epoxy/carbon fiber composites combined with certain types of special structured molecules and/or with the use of carbon nanostructures or Polyhedral Oligomeric Silsesquioxane (POSS).

Web

Ecoplackaging

Vegetal fibres-reinforced PLA antimicrobial composites for packaging applications

TH06020002

EPSILON 6-M-ERA Call 2018

2019-2022

The principal aim of ECOPLACKAGING is to solve the drawbacks that PLA currently shows for packaging applications developing a fully renewable and degradable active antimicrobial PLA composite with improved physical and mechanical properties.

Web

Boronitridy

Polyborazylene as a precursor for the formation and deposition of boron nitride layers

CZ.01.1.02/0.0/0.0/17_176/0015523

MPO - OP PIK

2019-2022

The project solves verification and implementation of new technology of polyborazylene as a new starting material for boric nitride coating.

Web

-

Polyglycerine production and its utilisation at the production of alkyds, polyesters and polyurethanes.

TH04010146

TAČR - EPSILON

2019-2022

Development of PGL synthesis, technology and its subsequent use in the production of related polymers as polyesters and alkyds for paints and polyols for PUR.

Web

-

Ecological epoxy casting systems for electrical engineering applications

TH04030007

TAČR - EPSILON

2019-2022

The aim of the project is to develop four new pre-filled casting systems for electrical engineering with hardeners compliant with REACH authorization, one system is also based on the ecological epoxy resin EnviPOXY. Research and development is focused on optimizing the mechanical, electrical and thermal properties of systems, including the recommended casting technology.

Web

Nano2Day

Multifunctional polymer composites doped with novel 2D nanoparticles for advanced applications

777810

H2020-MSCA-RISE-2017

2018-2022

The aim of the project is to develop novel multifunctional composites with outstanding electronic and mechanical properties by incorporation of novel MXene nanosheets into polymer matrixes.

Web

GTP

Preparation of stable dispersions of nanomaterials in polymer matrix.

TJ02000213

TAČR - Zéta 2

2019-2021

Synthesis of superdispersants based on structured molecules with various architecture and structure, low molecular weight, low polydispersity and different functional groups.

CondCel

Conductive materials and their application for antistatic and dissipative treatment of the paper and polymeric products

TH03020117

TAČR - EPSILON

2018-2021

The main target of the project is suggestion of the new production technology of the cellulose additives modified by conductive polymers and to suggest the procedure of their incorporation into plastics, varnishes and paper.

CondInk II

Carbon (nano)structures and their modifications for composites

TH03020348

TAČR - EPSILON

2018-2021

The aim of the project is to design a technology for the production of composite materials based on carbon nanostructures combined with conductive polymers.

-

Color markage of fire rescue vehicles

VH20172018020

Ministry of the Interior

2017-2018

Application of the latest science news in determination of the unique optimal color markage of fire fighting vehicles.

-

New biocide water-based binders and coatings for exterior and interior hygienic applications

TH02010140

TAČR - EPSILON

2017-2019

Interior paints limit the growth of bacteria and fungi, biofilm formation and improve sanitary conditions in hospitals, schools, etc. Facade paints ensure long-term protection against biological degradation.

SUPER UV

Hydrophobic UV-lacquers and nano-layers protecting substrates against bio-attack

TH02020145

TAČR - EPSILON

2017-2020

Project includes the testing of selected key-parameters and stability of developed systems and nano-layers in the real conditions of use and optimization of production processes to optimize their cost- and technological demands.

Clay

New generation of functionally modified layered nanoparticles with improved manipulation and processing in polymeric matrix

TH02020201

TAČR - EPSILON

2017-2020

Research and development of a new generation of functionally modified layered nanoparticles with a targeted chemical modification. The research will result in a better incorporation of the nanoparticles into a polymer matrix, an increased chemical stability and mechanical properties of prepared nanocomposites.

Antifouling

Functional polymers for nanofiber based filtration membranes

FV10323

MPO - TRIO

2016-2020

Project is oriented into modification of polymer substrates, which allows for manufacturing of nanostructured filtration membranes with higher endurance against microbial biofilms.

PHMG

Preservatives for writing inks

FV10487

MPO - TRIO

2016-2019

The aim of the project is development and optimization of synthesis of a polymer preservative medium for writing inks to writing accessories. It should be enough antimicrobial efficient, hygienically unobjectionable and environmentally friendly, corresponding to the current legislative of measures and regulations

UV Cutex

UVCUTEX - research and development of UV LED curable systems for textile finishing

EG15_019/0004564

MPO - OP PIK

2015-2020

UVCUTEX - research and development of UV LED curable systems for textile finishing

CondInk I

Carbon (nano)structures and their modifications for composites

EG15_019/0004547

MPO - OP PIK

2015-2020

With suitable chemical modification of carbon nanostructures a better electrical compatibility will be achieved. Better systems will be determined for production of different conductive structures or antistatic properties.

SMARCOAT

Development of Smart Nano and Microcapsulated Sensing Coatings for improving of Material Durability/Performance

645662

H2020-MSCA-RISE-2014

2015-2018

The main goal is to produce coatings capable of sensing substrate degradation at early stages.

-

Research center of surface treatment

TE02000011

TAČR - Centra kompetence

2014-2019

Application of new and modified polymers and suitable organic and inorganic compounds for the protection of various types of surfaces. These are coatings for eg corrosion protection, improved weather resistance, non-flammability, improved biocidal properties, conductive coatings.

AlterBio

Centre for alternative environment friendly high effective polymer
antimicrobial agents for industrial applications

TE02000006

TAČR - Centra kompetence

2014-2019

Research, development and proposals for the commercialization of innovative antimicrobial systems for plastics, paints, cosmetics and textiles. The antimicrobial components will be bound to the polymer systems so that they only protect the surface of the material and do not have an impact on the environment.

Web

-

USE OF ADVANTAGES OF FRP COMPOSITES IN TRANSPORT INFRASTRUCTURE

TA04030110

TAČR - ALFA

2014-2017

The aim of the project is to launch on the market a set of measures and solutions which will enable effective use of Fiber Reinforce Polymer (FRP) composites in the transport infrastructure.

-

Bioactive packaging

TA03010546

TAČR - ALFA

2013-2016

The project is focused on the use of protective (antibacterial and antifungal) properties of lactic acid bacteria (LAB) for the production of biologically active packaging, that means free of synthetic preservatives and stabilizers.

-

Biocompatible and biodegradable polymers without foreign species

TA02020466

TAČR - ALFA

2012-2014

The project solves the production of biocompatibile and biodegradable polymers - poly-epsilon-caprolactone, polylactides and polycarbonates, which will be produced via biologically acceptable catalysts on the base of complexes biogenic metals.

-

Low energy recycling of waste polycarbonates with utilization of renewable resources for production of novel polymeric materials

FR-TI4/133

MPO - TIP

2012-2015

The project is aimed at development of economically and ecologically friendlier technologies of microwave assisted recycling of waste polycarbonate using natural resources such as castor oil. The developed recycling technology tremendously contribute to solving the global problem with expanding volume of polycarbonate waste mass

-

Nanostructured packaging materials of exceptional properties and easier recycling

FR-TI4/623

MPO - TIP

2012-2015

The aim is a new type of packaging film for materials subject to oxygen damage from the external environment, especially for food. The increased barrier effect will be achieved by modification using suitable nanostructures. Other expected effects will be an improvement in antibacterial properties, a reduction in UV transmittance, etc.

-

Effective anticorrosive and special coatings with lower content of zinc for protection of constructional materials

TA01010183

TAČR - ALFA

2011-2014

The aim of the project are new formulations of anticorrosive and special coatings with high barrier protection, with significantly lower content of classical zinc powder, containing zinc nanoparticles, nanoparticles of metal oxides, carbon nanotubes, metallic and nonmetallic conductive pigments and fillers.

-

Ecological Systems Based on Thermoplastic Polymers for Special Adhesive Applications

FR-TI3/169

MPO - TIP

2011-2014

The goal of project is preparation of new ecologically favourable thermoplastic compositions with optimized processing and usable properties.

-

Paints with long-term antimicrobial effect for both indoor and outdoor applications based on nanomaterials and other new additives

FR-TI3/176

MPO - TIP

2011-2013

Project deals with antimicrobial paints formulated from organic polymers, nanomaterials, biopolymers, other new additives, non-toxic pigments and fillers, that meets the interests of the latest global trends, environmental and safety requirements.

-

Resins for composites with lowered flammability

FR-TI3/433

MPO - TIP

2011-2014

Project is aimed at preparation of new polyester and epoxy systems with lowered flammability, used for production of laminates and pultrusion.